MonDico Reader and MonDico2 run on
Linux, MacOS X and Windows
With the free version MonDico Reader...
Open any free dictionary made with MonDico2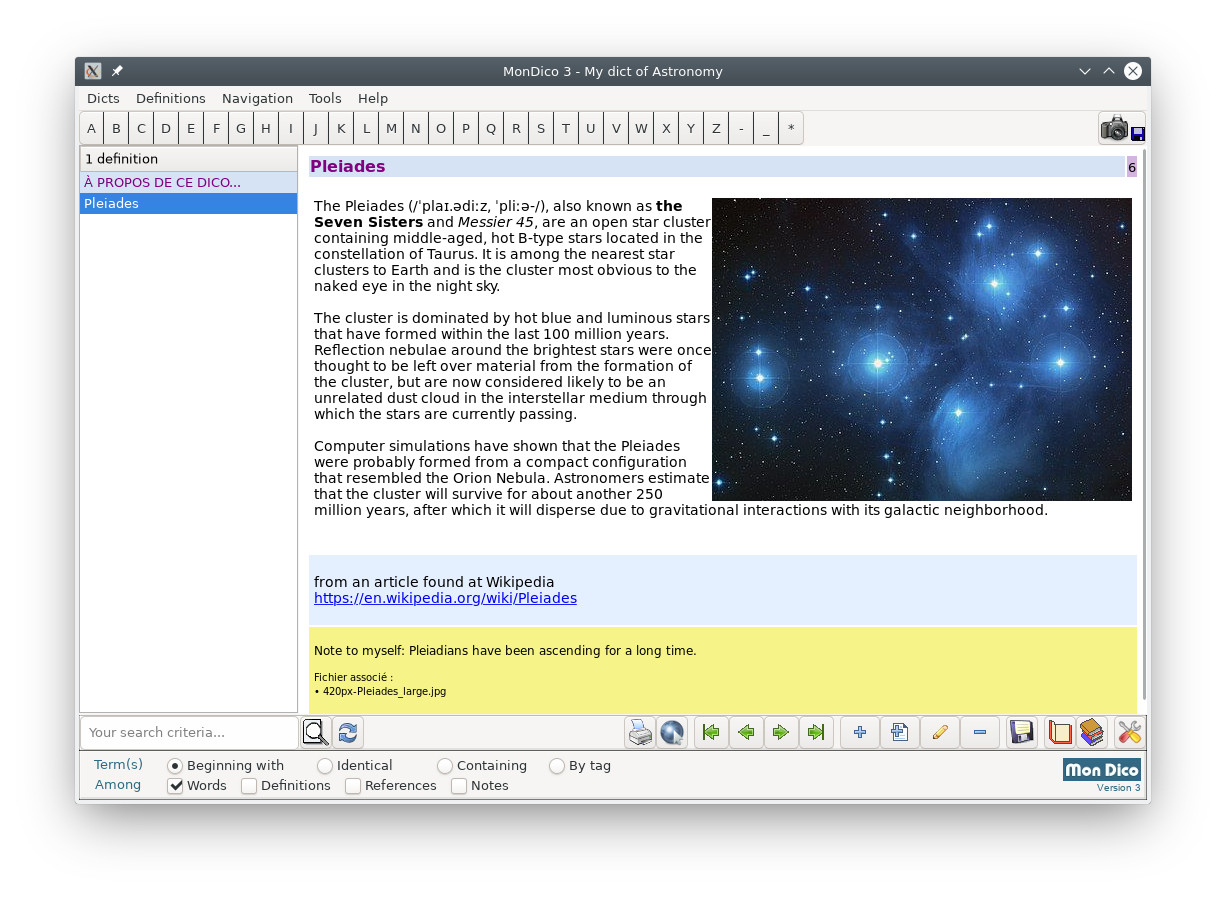 Set up many options from the Preferences dialog box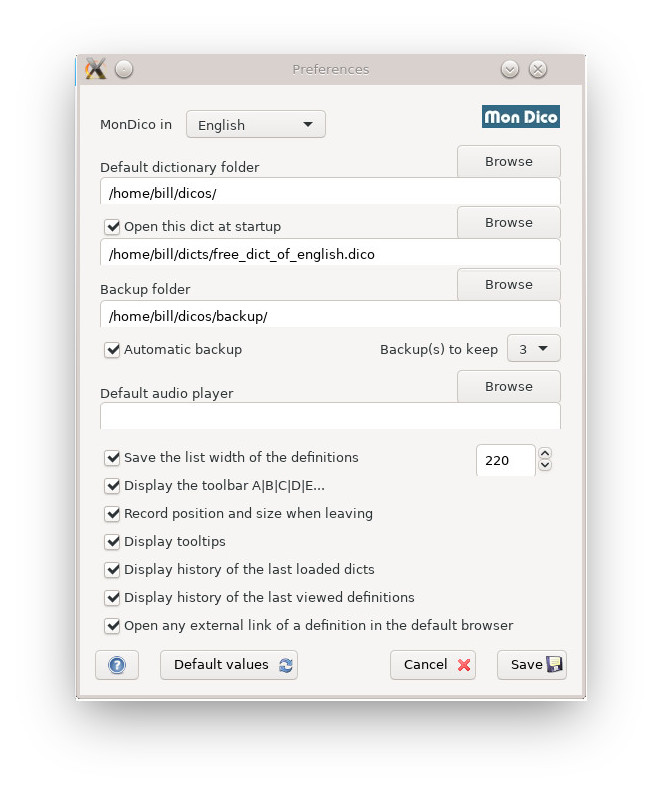 By purchasing your personal license, access to many additional features:
Add/edit a definition to existing dictionaries. Associate an image and/or a sound with a definition...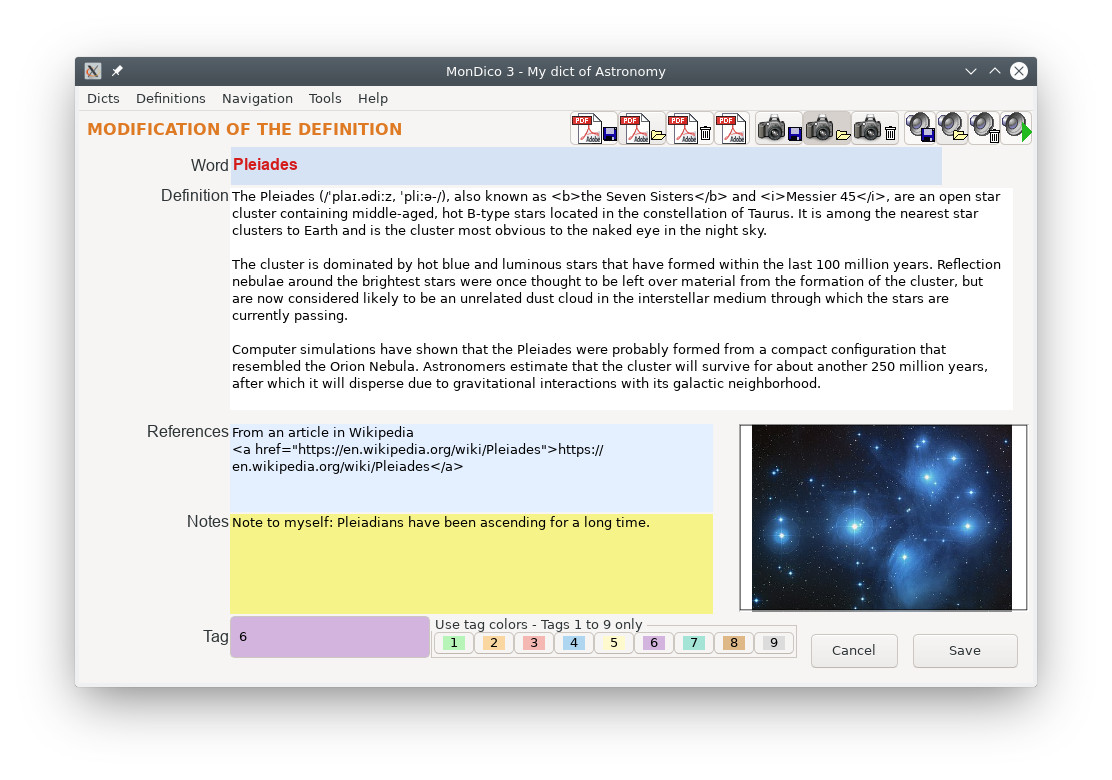 Create your own dictionary!!!